Colors of Hope Event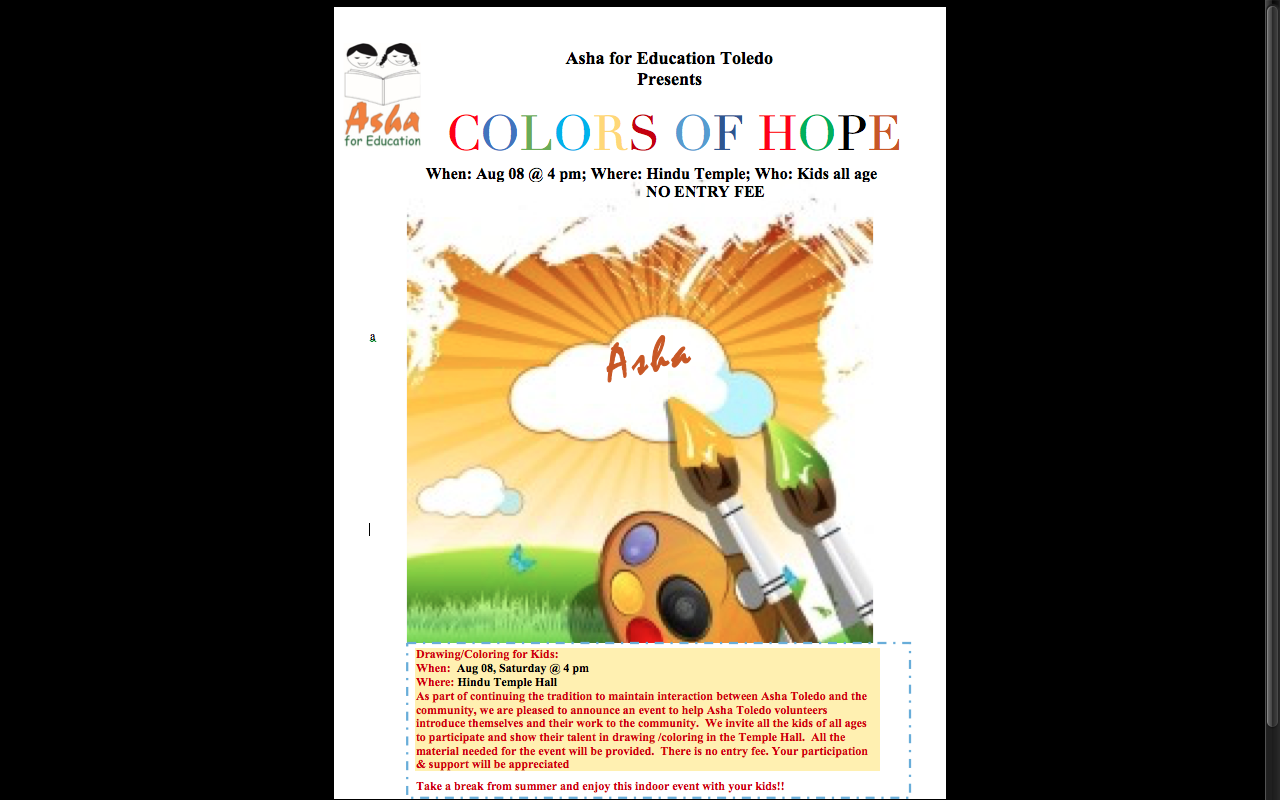 Asha Toledo organized a community awareness event "Hope of Colors" as a token of thanks to the greater Toledo community for their continuous support to our various projects and create awarness about our new projects  for education of underprivileged kids in India.
Hope of Colors was activity based event for kids organized on 8th of August 2015 between 4:00 and 7:30 pm.  The activities included Games like Rush Hour, Sink or Float, I Spy; Coloring activities using crayons and coloring pencils, Henna Tattoo and Fresh Henna. Fresh Henna was the most popular activities among girls while Boys enjoyed Rush Hour and Sink or Float. About 50 kids attended the event, which covers almost all kids who came for Aarti.
Volunteers who helped enthusiastically were Hema Jayaraman and Sweta Jain for Henna; Sreenivas Jayraman Viral Parikh for games; Nisha Khupse and Ginny for Henna Tattos and Coloring activites. Krishnakant helped with print outs. Vikash Ranjan and Anuja organized the event and attend visitors during the event.