Asha

for

Education

–

Toledo

Chapter
Asha means "Hope" in many Indian languages. Asha Toledo was started with this motto at heart to extend a ray of hope to the underprivilaged in India by illuminating their minds, thoughts and lives through the foundation of education.
Asha Toledo Chapter is a non-profit organization and also an active Student Group at the University of Toledo. It is a completely volunteer driven organization, comprising of dedicated individuals from the University of Toledo and the Greater Toledo Area, striving to create awareness in our local community and make a difference in the Indian society. We believe that education is one of the primary factors in shaping a child's, youths and adults future and by extension, future of the entire country.
Asha Toledo Chapter works towards promoting the education of underprivileged children in India by providing financial assistance and support to individual schools and NGOs focused on education projects at the grass root level. Volunteers of Asha work closely with the project partners in India, while locally organizing fundraisers and community awareness events. Ragalahari, a popular event in the Toledo Area, is Asha Toledo's primary fundraiser, which directly helps support several education projects in India. Event started in 2004, and has grown to a large event today with continual efforts of its volunteers, community, University of Toledo and the support of patrons.
97-100% of all donation made to Asha for Education go to projects in India. All donations are tax-exempt per the country's law. Asha for education is a 501(c)(3) tax exempt organization Tax ID: 77-0459884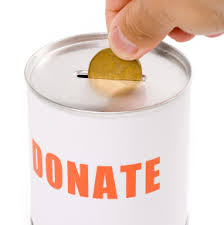 Announcement
Our volunteer meetings are open to anyone interested in our cause, wanting to bring about a social change and help develop a better society
Next Meeting
Date: 12/02/2017
Time: 3 pm
Venue: EECS lounge, North Engineering, University of Toledo.
Conference Call Number: Dail in: (712) 775-7031, MeetingId: 294-186-981
We are actively looking for new volunteers. Please click here for new volunteer information or to contact us. Connect with us through Facebook & Twitter – 


Meet Children of Snehalaya English Meidum School
Snehalaya is our project partner that provides education, health care, nutrition to poor children from red light areas, who are affected by HIV, slums, orphanages in Ahmednagar in Maharashtra, India. Asha For Education Toledo Chapter has been supporting this school thorough its projects since 2014. The school is doing a fantastic job providing quality care to children at the fringes of our society and looks forward to more like-minded people and organizations to support their cause. If you would like to learn more about our projects or donate please click on the donate icon. Thanks